AUSTRALIA DAY CRUISES MELBOURNE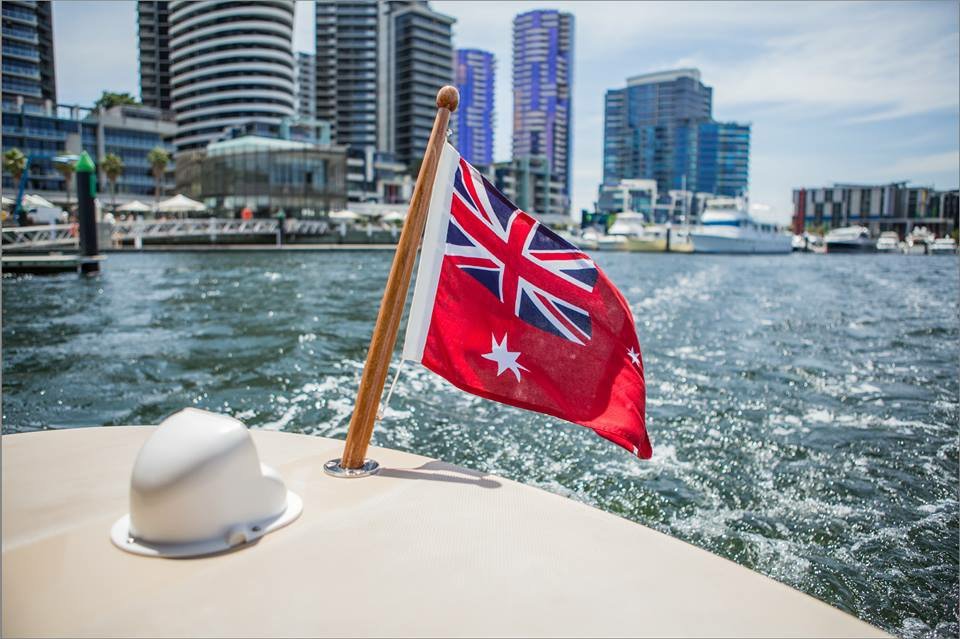 On the 26th of January 1788 Governor Arthur Phillips raised the British flag, the Union Jack for the very first time in history at Sydney Cove. It is also the day when the First Fleet of the British ships arrived at Port Jackson, New South Wales. These set of events are now remembered in present day Australia and 26th of January is celebrated as Australia Day. The diverse society, culture and landscape are reflected in modern day celebrations of Australia Day. There are family and community gatherings, Australian history is reflected upon, official award ceremonies are held and people who have been awarded the Australian citizenship are given a warm welcome to the country.
Since the pioneers of this great country arrived on boat it seems fit that the celebrations which are held in their memory are to be celebrated on boats and yachts. We at Melbourne Boat Hire take pride in the fact that we have stayed true to our roots and at the same time we offer complete versatility in the experiences that we offer. In this case, we ensure that any year you put your trust in our hands we will deliver on our promise of making sure you go home with stories to tell your children.
Melbourne Boat Hire has a fleet of four luxury boats. Bear in mind that this number will steadily grow. You have the option to charter the boat or have one of our experienced sailors captain the boat for you. In either case, you will enjoy a smooth ride as all our vessels are either hybrid or electric powered which ensures zero impact on the environment and a quiet ride on the waters of Melbourne.
Our boats have a capacity of ten to thirty five passengers depending on the number of your guests and the choice of the boat. These factors also impact the price range in which the cruise will fall into. Regardless, all our packages include the local taste in wine and beers and full meal platters.
Be on the look-out for openings as we plan to make booking available soon.