Wine and Cheese Cruise on Your Private Boat
Wine and Cheese Cruise Melbourne
Who wouldn't love a bit of wine time on a private boat cruise, right in the heart of Melbourne?
Along with a selection of quality Australian-made wines and local cheeses, you can admire the city right in the lap of luxury, courtesy of our private charter boat hire.
Assisted by our highly experienced staff, our Yarra River Cruises provide a fleet of luxurious, eco-friendly boats for private functions that are able to seat 8-12, right up to the larger MV Birrarung. From here, you'll be able to experience Melbourne's most famous landmarks like you've never seen them before, sailing past the iconic Crown Casino, Flinders St Station, Marvel Stadium, the city's historic bridges and the vibrant Southbank Promenade.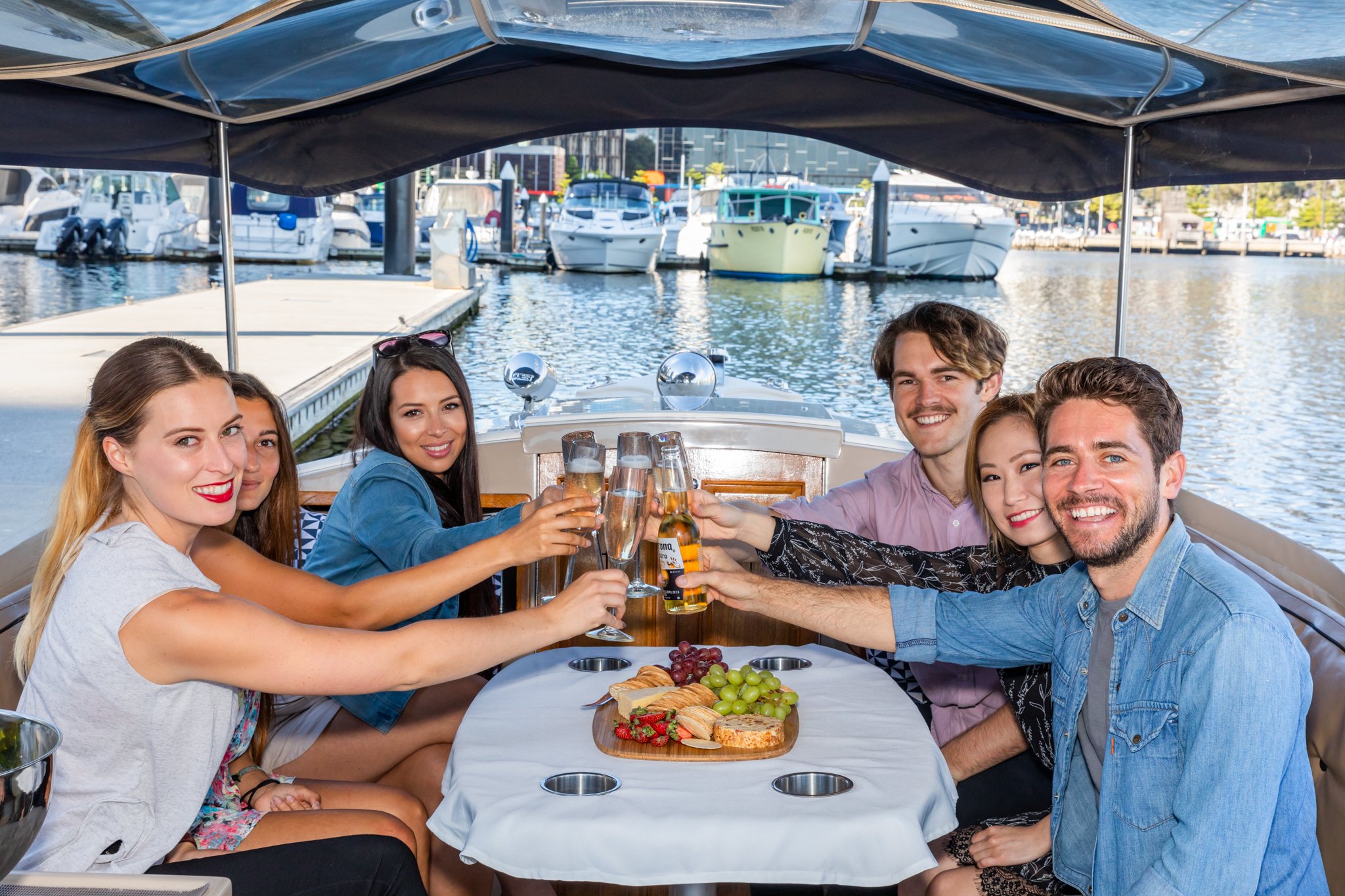 When you arrange a small party boat hire, your cruise will be personalised specifically for you. You'll have your very own private and fully licensed skipper on board to help the night run smoothly, as well as deliver a wonderful spread via our food and beverage packages (which require 24 hours' notice before booking).
We can cater for almost all occasions, including birthdays, anniversaries, divorce parties and other social events, all at affordable rates. We also provide remote and navigation lights to help guide you during our evening cruises. Not only will you enjoy all the incredible sights the city has to offer, you'll be able to do it all in complete privacy and comfort. A beautifully classy affair from start to finish, we'll make sure your private boat cruise around Melbourne's waterways is an unforgettable one.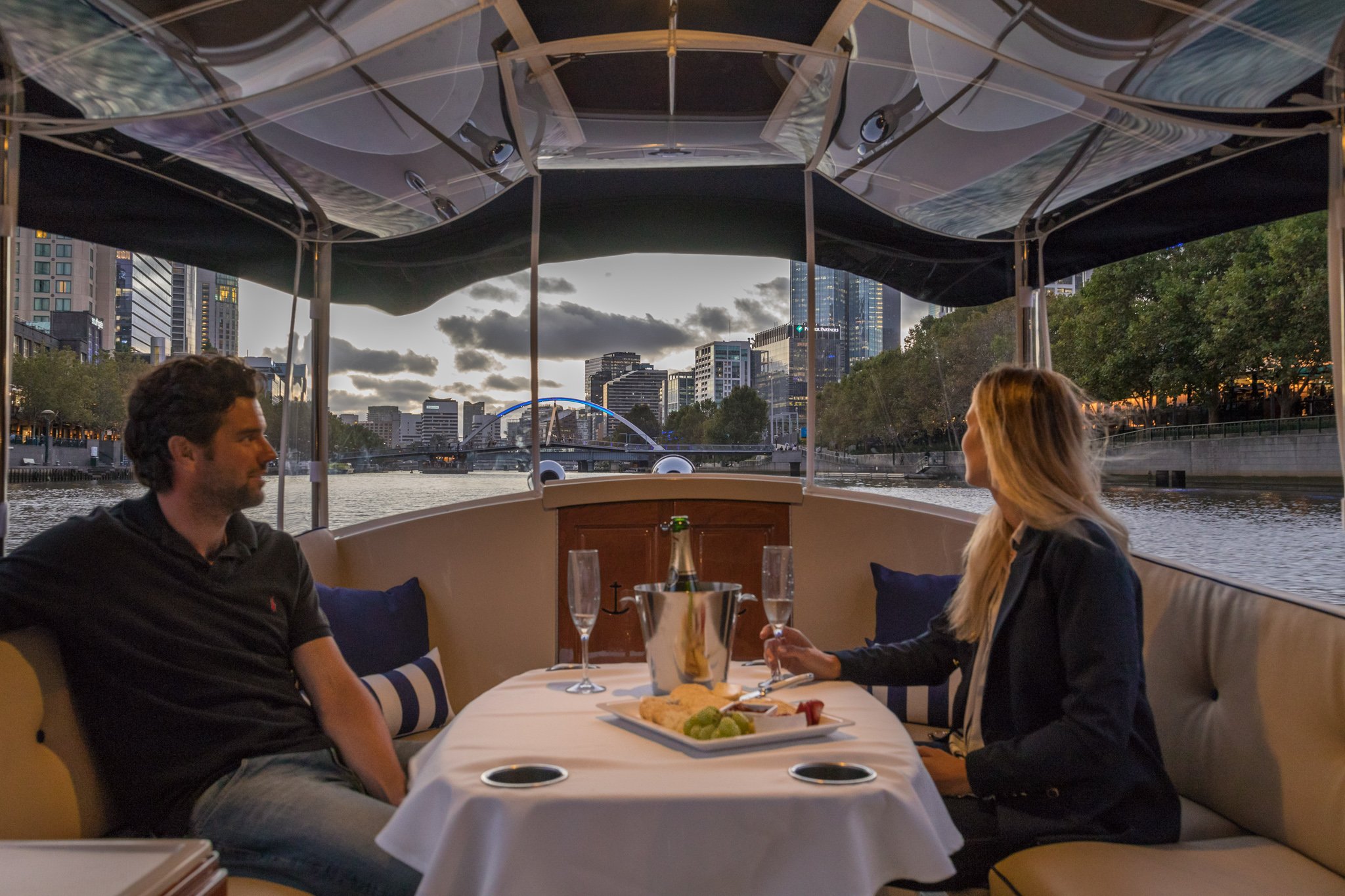 To find out more information about our private charter boat hire, call at 1300 988 309 or email -info@melbourneboathire.com.au Melbourne Boat Hire Cruises today.