Trying to plan your perfect, romantic marriage proposal? Not sure where to begin or how to bring all your ideas together? You've made it here which shows you want your engagement to be creative and memorable. Taking your loved one on a surprise private Yarra River cruise is the ultimate, with unbeatable views of Melbourne city from the comfort of your very own private boat.
We have numerous proposal packages available to suit your needs. Not only will you totally surprise your future fiancée, your marriage proposal will go beyond her wildest dreams! We will alleviate any stress because it doesn't have to be difficult to be thoughtful! 
Can't find what you are looking for here? Contact us to discuss your perfect proposal.
PROPOSAL CRUISE OPTIONS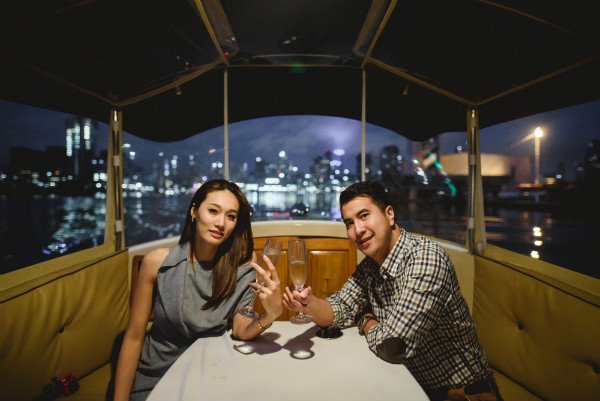 Proposal Cruise Package – Private Yarra River Cruise

Give your partner the proposal of their dreams and have an amazing proposal story to tell your friends and family. Cruise includes flowers, cheese and wine.
Private 1.5 hr Yarra River dinner cruise for two

Indulge and enjoy a romantic private dinner cruise on Melbourne's spectacular Yarra River for you and your partner.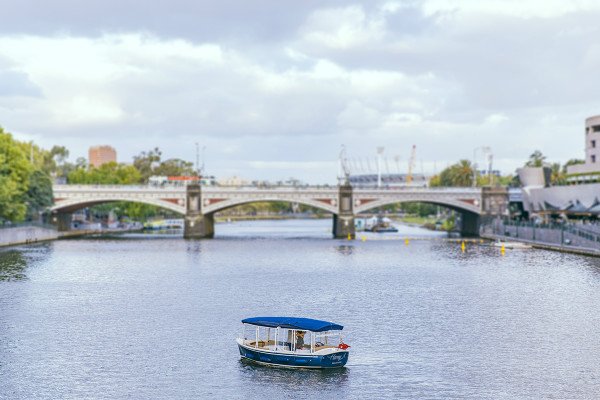 Self-drive Hire on the Yarra River
Make your proposal memorable and adventurous by driving yourself with no boat license required. A romantic proposal idea that is sure to be a success.
SEE WHAT OUR CUSTOMERS SAY

Easiest way to WOW your friends and family! As a member of the LGBTQI+ Community, I previously had an issue with another venue I had organised for my proposal as they didn't agree... read moreAs a member of the LGBTQI+ Community, I previously had an issue with another venue I had organised for my proposal as they didn't agree with my lifestyle. But Melbourne Boat Hire was more than accommodating.The service on the boat was so genuine yet professional! A day I'll remember forever! read less
Sheshington
10/21/2019

Made for a perfect proposal Booked Melbourne Boat Hire for the engagement cruise and from the time of my booking they were great to deal with.

Matt made it very easy... read moreBooked Melbourne Boat Hire for the engagement cruise and from the time of my booking they were great to deal with.

Matt made it very easy to organise and plan how the proposal would run, advising on location, signals that the skipper would give so I would know, to hiding the flowers and champagne till after she said yes.

On the day, we had Darren as the skipper and a better skipper you could not ask for. He pointed out some sights, engaged in conversation and when it came time for the proposal he filmed it so we could capture the special moment.

I would highly recommend this tour for anyone looking for a special way to propose as my partner loved it.

I will definitely be recommending this company to friends and family.

Will also book one of their other tours again as it would be a great way to spend an afternoon with friends on one of their boats.

Thanks again to the guys at Melbourne Boat Hire for making the special day even better. read less
Paul M
10/17/2018

Incredible Experience This trip was an engagement proposal which was a suprise to everyone (including the driver) and it couldn't have gone any better. Everyone was very... read moreThis trip was an engagement proposal which was a suprise to everyone (including the driver) and it couldn't have gone any better. Everyone was very accommodating, the booking was easy to make, the selection of wine and spread of food (various biscuits, cheeses and fruits) was amazing and was a delightful experience by all. Very easy to find and extremely friendly staff. The boat was very clean, modern, and a quiet electric-engine. I couldn't recommend Melbourne Boat Hire more highly. read less
ebishop91
1/08/2017